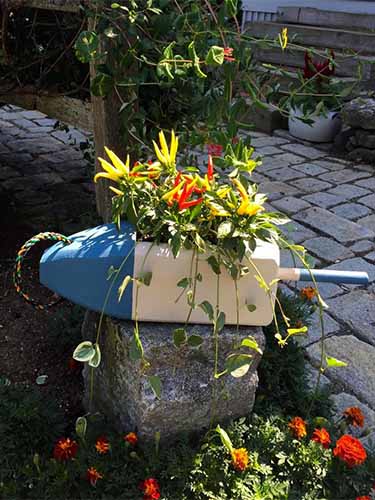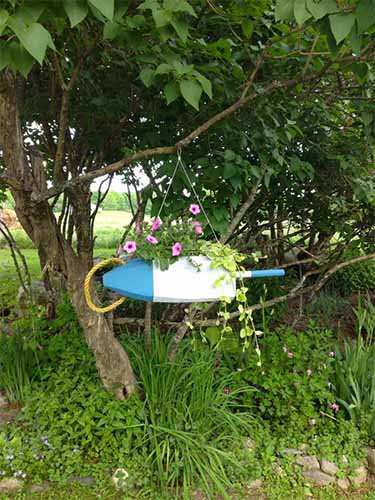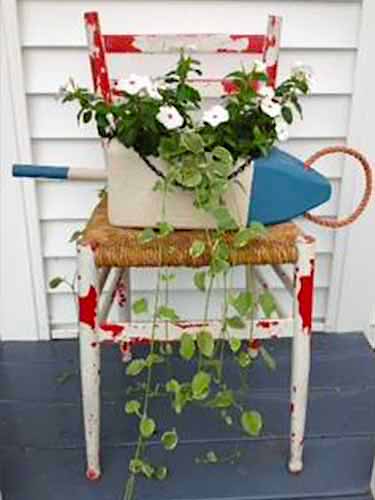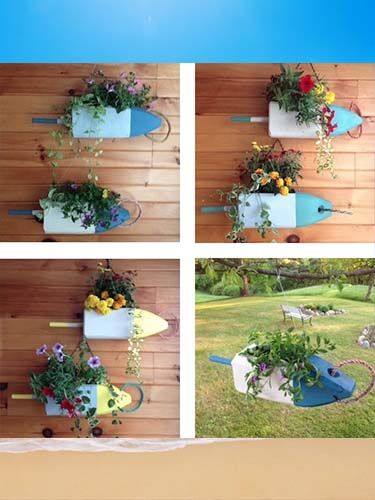 Each planter replicates an antique lobster buoy in size, texture and overall appearance including minor cosmetic blemishes, cracks, knots, etc. Each is 16" long with an 8" handle. The planting area is approximately 8" x 4" and 3.5" deep with drainage holes. The planting area seams have been caulked and the walls and floor sealed to insure years of planting pleasure. The planter can be used one of two ways:
1) simply hang on a branch, hook, etc. using the 28" black link ornamental chain attached at each end of the planter, or
2) just remove the wire and set it on its base.
Ordering Process
Select your primary buoy color of light gray or off-white then the accent buoy color; green, blue, red, orange, yellow, seafoam, and coral.