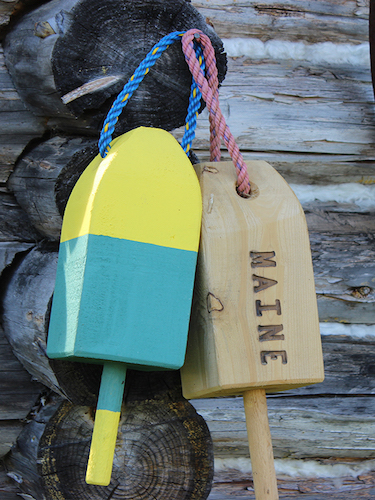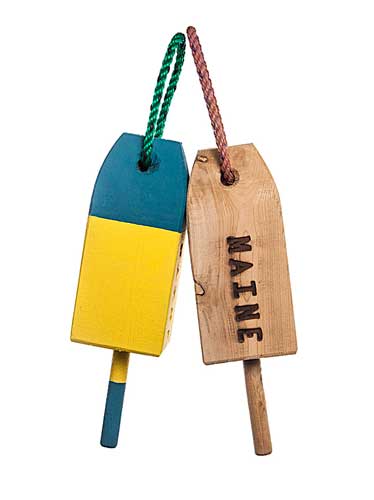 Our solid cedar lobster buoys are crafted in Maine from northern Maine cedar (renowned for its decay resistance). Each is hand-cut and therefore unique. The shape and rough texture replicate antique buoys. The buoy itself is 4 3/8" x 4 3/8" x 10" and has a 6" cedar handle, 16" total. The rope handle is an actual piece of used lobster trap rope provided by lobstermen.
Your buoy can be Unstained or Stained. Buoys can be painted or stained to meet your needs or left to weather.
Buoys are available with no lettering or branded with the word "MAINE" appearing as 1" high letters recessed 1/8" into the cedar.