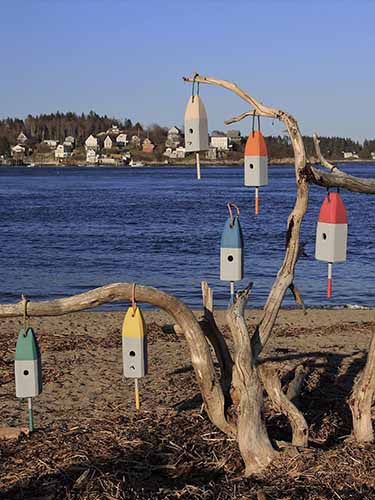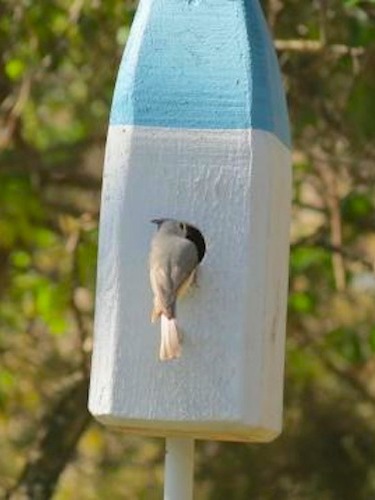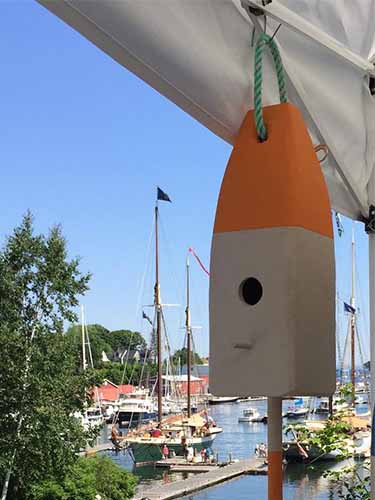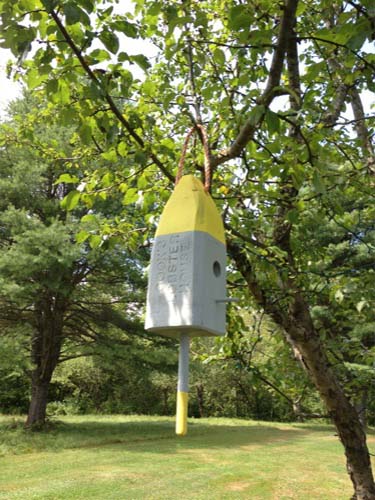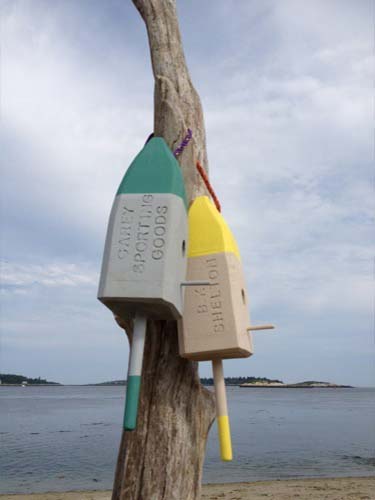 Our cedar birdhouses are crafted in Maine from northern Maine cedar, (renowned for its decay resistance). Each is handmade and unique. The shape and rough texture simulate antique buoys. Each is colored with the highest quality solid stain available. The rope handle is an actual piece of used lobster rope largely beach-combed from a Maine beach after a winter storm. Our birdhouses have a base of 5.75" x 5.75" and are 24″ tall. Dovetail base can be slid out for easy cleaning. A drilled hole in the base provides drainage. The flat sides allows pole or post mounting along with the traditional limb placement using the rope handle. We offer two hole diameter sizes; 1 1/4″ or 1 1/2″ with or without a perch.
Ordering Process
Select your primary buoy color of light gray or off-white
Select your accent buoy color: green, blue, red, orange, yellow, seafoam, and coral
Decide what kind of birds you would like to attract which will determine the type of hole size you will need. Below are some preferred hole sizes of some common birds:
1 1/4″: Titmice, Nuthatches, Wrens, Woodpeckers, Chickadees, Warblers, among others.
1 1/2″: Bluebirds, Swallows, Flycatchers, Sapsuckers, Finches, Creepers, Snow Buntings, among others.
Note: If you are deciding to add personalization, we can hand-imprint up to 2 lines using traditional metal stamps. Imprinted characters (alpha / numeric) are ¾" high with a maximum of 9 characters / spaces per line.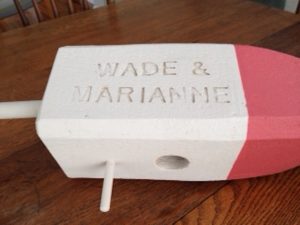 Purchase